Flytrap Thinks We're Cool
Flytrap played and wrote about Abandon: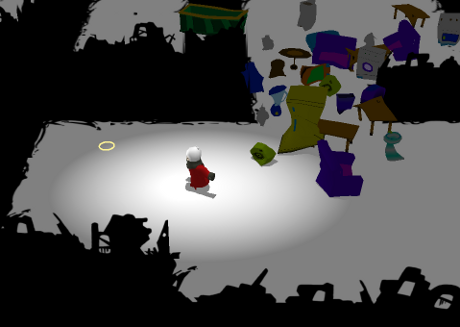 ...here's another game before we call it a day. Created as part of on-going experiments in the field of coolness at the Singapore-MIT GAMBIT Game Lab, Abandon casts you as the lone, vulnerable source of light in a world of light-hating, supernaturally animated objects.
We're rather fond of the suggestion that we are conducting "experiments in the field of coolness." Although, at times, we're afraid of a beaker full of coolness exploding in our faces. Of course, that may not actually be a bad thing.
Flytrap, we think you are cool too. Any place that can find a way to compare Dylan Thomas and Crocodile Dundee must be cool. Thanks.