Jay Is Games results: Rosemary in the top 10!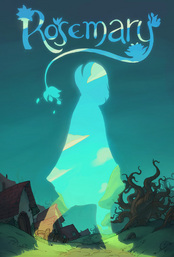 A quick shout-out to the Rosemary team for their latest accolade! Rosemary was picked by readers of Jay Is Games (a.k.a. Casual Gameplay) as the number 6 best downloadable adventure game of 2009.
It's in great company, with lab favorite Tales of Monkey Island and some familiar IGF nominees like Blueberry Garden and Machinarium. Fellow East-coasters Wadjet Eye represents with Emerald City Confidential. Big Fish's Mystery Case Files series makes its appearance with Dire Grove (not only do we have to study it in the lab, we have to compete against it too?) And there are a few I haven't played yet, like the highly-rated Time Gentleman, Please!, Nancy Drew: Ransom of the Seven Ships, Drawn: The Painted Tower, and Wallace & Gromit: Fright of the Bumblebees.
Rosemary was a project led by Clara Fernández-Vara, drawing on her Ph.D thesis work on adventure games and the Tools for the Telling project with Nick Montfort and Alex Mitchell. If you haven't already, check out her postmortem and findings, as well as Marleigh Norton's step-by-step breakdown of the UI design process for the game. Or you could just play the game.