We're Jammin'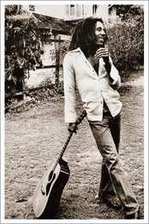 That is right folks, Jan. 29-31 GAMBIT is playing host as a site for the 2010 Global Game Jam. We will be welcoming developers and non-developers from both the MIT community and the greater Boston area as we convene for a weekend of game development mischief.
The International Game Developers Association organizes the weekend event, as sites around the world host ad hoc teams of volunteers who will design and produce in 1 weekend a game based on a mystery theme. The theme is revealed at 5PM on Friday the 29th, and teams will be formed that evening for work through the weekend.
Unfortunately, GAMBIT has already been registered to capacity for this winter's event, but if you are interested we encourage you to head over to the Global Game Jam webpage, as we know both Norhteastern University and Worcester Polytechnic Institute are hosting jams as well.
Here's an excerpt from CMS Communications Manager Andrew Whitacre's writeup of the event:
The Jan. 29-31 weekend event, organized by the International Game Developers Association, features volunteer teams of video game designers across six continents, working together for two days and nights as they create games from scratch. In the process, they uncover new possibilities for game styles, execution, and collaboration that future designers can utilize.

Philip Tan, U.S. Executive Director of GAMBIT, said that the Global Game Jam creates an opportunity to prototype new kinds of games, ones that by necessity are more experimental. "Game jams don't give you enough time to mope. It's hard enough to come up with an idea and prototype it without worrying about whether it's good enough."

"Community and creativity are what it's all about," said William Uricchio, Director of MIT's Comparative Media Studies program and Lead Principal Investigator at GAMBIT. "With the Global Game Jam, GAMBIT continues its efforts to promote fresh thinking about games -- and to draw on global talents to do so. GAMBIT has been playing an increasingly important role as a place where the local gaming community meets, and the Game Jam will give the lab a chance to redouble its efforts, fueled by caffeine and a brilliant mix of people."

"The Global Game Jam is not really a competition," Tan added. "It's all done for the heady thrill of getting together with fellow game-makers and creating something playful." He urges the participants to get some rest on the first and second nights. "The intensity is what makes it fun, but I'm sending folks home in between days," he said. "Being around developers in the lab every day, we know the final result can be better with some pacing, clear thinking, and, seriously, a bit of sleep."

MIT's jam site at 5 Cambridge Center won't be limited to those with MIT ties. "GAMBIT's goal is to share insights, experiences, and findings with the rest of the game development community," Tan said. "The Global Game Jam is a great opportunity for local developers and enthusiasts to make games together with the students and staff of the lab."
With luck, some really amazing games from our site will join scores of other games from the weekend on the Global Game Jam website on Sunday, January 31st.
We're jammin, and we hope you like jammin' too!