Diamonds & Dragons II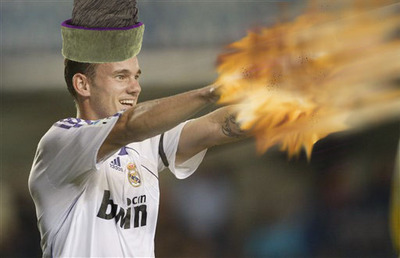 This Friday we will present a repeat performance of my "Diamonds and Dragons: my role playing games are better than yours" rant. We are wrapping up our internal EA FIFA World Cup tournament here at GAMBIT, so we figured there is no better time to talk about sports and sports games, and since I love both, I will be ranting about my experiences with career modes in sports games.
Last time you met the 6'9" small forward for the Chicago Bulls Abe Stein. This time I would like to introduce you to the playmaking starting center midfielder for Manchester United, Abe Stein.
Aftwerards we will play through some of the tournament finals for our little digital world cup. Matches have been intense, so it might be worth sticking around for.
Rant starts at 4:00 PM in the TV lounge, with FIFA matches before and after. See you all there!