At MIT summer program, visiting Singapore students push video game boundaries
From the MIT News Office:
Singapore-MIT GAMBIT Game Lab releases seven games developed that buck tradition
By Andrew Whitacre and Daria Gilfanova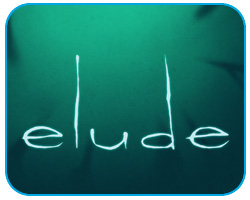 What's possible with video games as a medium? The game industry may obsess over the next blockbuster first-person shooter, but can games communicate the frustration of depression? Can they teach the themes of Greek plays? These are questions the Singapore-MIT GAMBIT Game Lab are answering.
Today, GAMBIT released seven games, created in large part by visiting Singaporean university students who strive to push gaming's traditional boundaries.
Each summer, GAMBIT welcomes dozens of gifted higher-education students — most from Singapore — for nine weeks of game programming, visual and audio design, and project management experience. Divided into teams, they are given a clear goal: with an MIT-based game director, create a video game, start to finish, that answers a specific research question.
Rik Eberhardt, GAMBIT's Studio Manager, was game director for "Elude," a game exploring feelings of depression that he developed with Doris C. Rusch and a team of students from Singapore, Berklee College in Boston, and the Rhode Island School of Design.
"Depression isn't necessarily something a game can cure," Eberhardt said. "But with a gameplay metaphor, we can, for example, communicate what it feels like to lose agency — one of depression's symptoms." The game was based partly on video of interviews with those affected by depression, allowing the players to volunteer descriptions of their reactions to the game and, based on that, helping developers improve it.
"This experience has changed my perspective toward game design," she said. "In these short nine weeks, the learning curve had been steep. But amidst GAMBIT's conducive environment, I really got to learn team dynamics." Contrasting GAMBIT's development environment with others, Tay added, "Even with a tight schedule, GAMBIT makes room to learn from mistakes."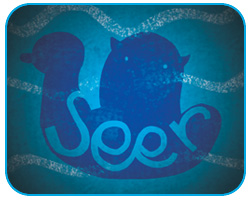 Another team, led by GAMBIT Audio Director Abe Stein, created two games — "Seer" and "Yet One Word" — based on the work of Sophocles. But Stein and Game Director Sara Verrilli took up their own research challenge: making games about Oedipus Rex and Antigone without ever saying as much to the player. Instead, their team insisted that their adaptations not impose a given interpretation on players. They should be able to explore the plays' themes — Oedipus' burden of knowledge, for example — in a way that encourages continued engagement.
"Every player interacts with the game," Stein said. "He adds something simply by playing it."
Verrilli added that different players engage to different extents, and that games can be designed to respect that. "If a player chooses to ignore something, our game should let him ignore it in order to explore something else."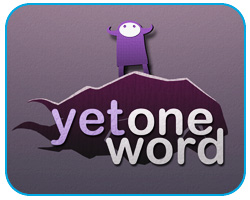 Gina Chow, quality assurance lead on "Yet One Word," e-mailed GAMBIT about her experience as a summer program student.
"I knew nothing about the overall game-development process before coming to GAMBIT. It meant a lot to me -- I worked with awesome people in an amazing environment, learned a ton of stuff, and sparked a passion for game development I never knew I had before. Best. Summer. Ever!" she wrote.
Other GAMBIT Summer Program games are also available to play for free at gambit.mit.edu.
"GAMBIT is a great demonstration of a successful collaboration, not just between countries, but between students, faculty and industry," says Professor William Uricchio, director of the MIT Comparative Media Studies program, of which GAMBIT is a part. "More than just teaching students how to develop games, GAMBIT provides an opportunity to rethink the types of games that can be made. More than just taking a course, the students are an integral part of the research process. Research publications, new start-up companies and ongoing collaborations with the Singapore-based games industry all work together to push the envelope of games with the GAMBIT imprint of innovative thinking."