Interactive Fiction Playing Group: Lost Pig
For those of your in the Boston area, the People's Republic of Interactive Fiction will host another group playing session on MIT campus, after the success of the Zork event during the summer.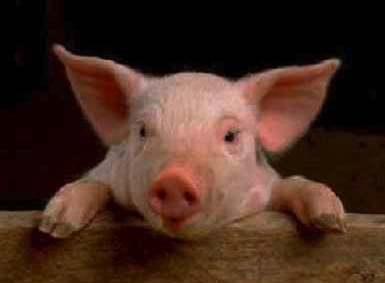 The Interactive Fiction Playing group meets again to play LOST PIG, an interactive fiction piece where we help Grunk find his wayward pig. Grunk is an orc, so we see the world from his special point of view. By joining his pig-finding quest, we'll go underground, solve puzzles, meet a grumpy gnome, and help Grunk wrap his tiny brain around basic alchemy.
LOST PIG took 1st place at the 13th Annual Interactive Fiction Competition in 2007, and won Best Game, Best Writing, Best Individual NPC, Best Individual Player Character at the XYZZY awards in the same year.
If you have not played interactive fiction (a.k.a. text adventures) before, this is your chance to learn the basics. If you already know how to play, come and experience how fun it is to play interactive fiction with a room full of people.
The event will also be broadcast online.
You can get more information on the event and other Interactive Fiction related activities at http://pr-if.org/