GOTW: Elude Materials
Pouring over materials from from the development of Elude I ran into some interesting things I'd like to share.
First here are a couple of images depicting how the artists layered their game visually. This shows some of the thinking that goes into designing a game visually: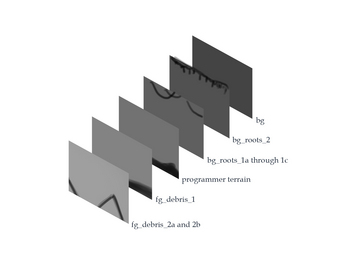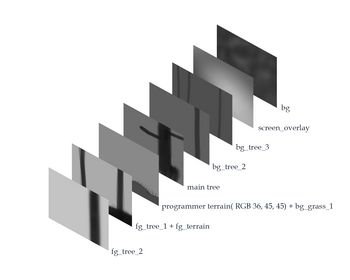 Next I'd like to show you some concept art for "inspiration objects" in the game. These objects, which became birds in the final build, are important to the metaphor driving the games design and you can see from the sketches a lot of thought was put into how these objects should look.
Hope you've enjoyed the Elude content this week. See you on Monday with a new Game of the Week!