Friday Games 9/23/11 - Jason Begy presents Radiant Silvergun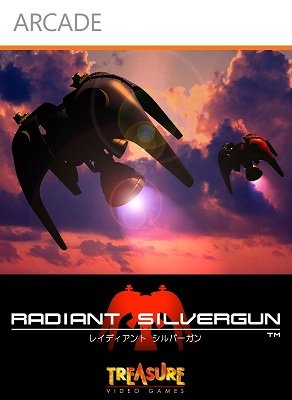 One of the last Friday Games at GAMBIT last semester featured three perspectives on lab favorite Ikaruga. Now we're kicking off Friday Games at GAMBIT this Fall with its predecessor from Treasure, Radiant Silvergun!
Finally available on at an affordable price, Radiant Silvergun on the Xbox Live Arcade is an up-rezzed, faithful conversion of the Japanese Sega Saturn & Arcade original, with the addition of that must-have feature: SUBTITLES! GAMBIT Research Associate Jason Begy will reprise his performance at the Complete Game-Completion Marathon, playing the notoriously difficult and psychedelic shmup while explaining the philosophical underpinnings behind the game. Only this time, he won't have to translate all the dialogue simultaneously.
If you are intrigued by the claim that Radiant Silvergun might be "the best art game every made", a good place to start would be Jason Begy's blog post from 2009, where he lays out the history of the title and describes the basic mechanics of the game. Then come by the Singapore-MIT GAMBIT Game Lab on the third floor of 5 Cambridge Center, near the Kendall MBTA station, grab a fistful of cookies at 4pm and settle in for a tale of reincarnation, redemption, and mindblowing bullet hell.