Equal Pay Game Jam, March 24-25 - Sign up now!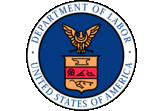 The Singapore-MIT GAMBIT Game Lab is hosting a digital Game Jam at MIT on the weekend of March 24 & 25! We're trying out a new style of jam, targeted towards external competitions and challenges, in particular those hosted at Challenge.gov.
We will be making games to submit to the Equal Pay Challenge, sponsored by the Department of Labor and the National Equal Pay Task Force. You're welcome to bring your own team or form a team on site or even work individually.
Sign up for our Game Jam here:
http://equalpaygamejam.eventbrite.com/
What is the Equal Pay Challenge?
"The National Equal Pay Task Force wants your help in building innovative tools to educate the public about the pay gap and promote equal pay for women."
For this jam, we will be creating games that will either take advantage of the data that is provided by the Dept of Labor or other resources to educate players about the pay gap. The organizers ask that the games work to achieve at least one of the following goals:
• Provide greater access to pay data by gender, race, and ethnicity
• Provide tools for early career coaching
• Help inform negotiations
• Promote online mentoring
GAMBIT will be providing food. Representatives of the Department of Labor will talk to us about the topic when we start, and will watch our presentations of the games at the end of the jam. I'm working on having regular check-ins with a rep so that if participants have questions, we can ask them.
We're following the standard weekend jam hours: Saturday 9am to midnight, Sunday 9am to 5pm. Participants are welcome to brainstorm on their own before the jam and bring as many ideas as you like into the jam space.
What is a Game Jam?
A game jam is a cooperative gathering of game developers to encourage experimentation and innovation. It starts at 9am on Saturday with friendly introductions, followed by a run-through of the rules, the theme, and the constraints. Participants then quickly come up with ideas and pitch them to everyone else. Once everyone has formed or joined a team, the groups split up for further brainstorming around the idea, and reconvene in a shared workspace with the other teams to start development.
When is this again?
We start Saturday morning at 9am and close for the night at midnight, re-opening Sunday at 9am and continuing through 5pm.
On-site development ends at 3pm on Sunday, after which the games are presented to other participants. Teams will be encouraged to either submit the games to the Equal Pay Challenge while on site or continue working on them in the final week of the Challenge (which ends on March 31, 2012).
How much does it cost?
It's free! GAMBIT will be providing food to attendees for the duration of the Jam (lunch & dinner on Saturday, breakfast & lunch on Sunday, and tons of soda & coffee throughout!)
Who can attend?
Participants must be 18 & over. We are looking for anyone interested in programming, game design, art, sound, and music!
Submissions to the Challenge will be subject to the Challenge's own eligibility rules.