Guess what, world? It's time for the first ever...
GAYME JAM
(Y? Because we like you!)
Wait, what? What the heck does that even mean?
In the past, GAMBIT has hosted game jams, digital and non, on a wide variety of subjects of social or political interest, such as the Occupy theme at Boston Game Jam or the recent Equal Pay Jam.
Well, that's what we're doing here, for the awesome glittery* rainbow that is the LGBTQ community. On May 12, 2012, the GAMBIT Game Lab will host a one day cardboard jam dedicated to exploring the many facets of being a queer person in the modern world.
* Note: glitter not compulsory, but highly recommended
What do you want us to make?
Games! Glorious, wonderful games. Life-changing, mind-blowing games!
The goal of this jam is to create board games that deal with or reflect some aspect of life as a queer individual. Now, I know what you're saying. "That's insane! That could be anything! What is wrong with you!" Fear not! We know how crazy huge that topic is. That's why we'll be giving you a few small rules -- a theme, a design challenge -- to help you focus your efforts. But really, the goal is to see just what great ideas you can pull out of that great big field.

Who's going to be there?
Everyone. EVERYONE.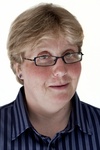 We're very fortunate to have lesbian board game designer Andrea Meyer, published game designer and owner of Bewitched Spiele Games from Berlin, Germany as a keynote speaker to kick off the event and help get your minds racing with ideas.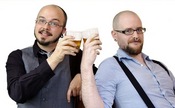 Also included in 'everyone' are our two celebrity "judges," Jason Toups and Jeremiah Bratton, hosts of the popular gay gaming podcast GaymeBar, who will also be on hand to offer ideas, thoughts, and good-natured ribbing to all and sundry.

But I can't be in Boston! What should I do?!
Embrace existential despair. Alternately, you can participate as a satellite site! All you need is a group of participants, your own materials for the jam, and internet access! GAMBIT will have a live feed of the jam, complete with our keynote and the rules of the jam. To participate as a satellite site, you merely need to keep watch of our live stream!
If you're interested in participating as a satellite site, please email me at tlharper@mit.edu for more information.

Do I need to identify as LGBTQ to participate?
Of course not! The event is welcome to everyone with an open mind and a desire to get creative. However, you must be 18 in order to take part.

Will... will participating make me gay? D:
Yes. Yes it will. :D

What time is the event?
We start at 9am and end at 10pm. More details about what happens in between will be sent to participants.

What do we do for food?
GAMBIT will be providing breakfast, lunch, and dinner to registered participants. If you can't eat what we have, there are plenty of local options we can point you toward.

What diabolical minds thought this up, anyway?
Todd Harper is a postdoctoral researcher at GAMBIT and the product owner of GAMBIT's own LGBTQ-focused game, A Closed World. His research interests range from the performance of play in the fighting game community to representations of sexuality in games and other media.
Scott Nicholson is a visiting professor at GAMBIT and was the host of Board Games with Scott, a video series about board games, for 5 years and is a regular voice on the On Board Games podcast. He is the designer of Tulipmania 1637, a published board game about a bubble stock market, and the author of Everyone Plays at the Library. He is on the faculty of the School of Information Studies at Syracuse University, and his research blog is at http://becauseplaymatters.com.