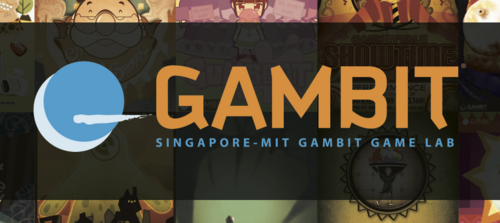 We have released our final report, outlining 6 years of experimentation, innovation, achievement, and original research! We've learned from the experience of running this international collaboration, in how to conduct research, how to bring together students and researchers to create interesting and innovative new games, and how to bring our discoveries to outside groups like industry and government.
Please download the GAMBIT Final Report here:
http://gambit.mit.edu/finalreport
The US instance of the Singapore-MIT GAMBIT Game Lab initiative has also recently announced the creation of the MIT Game Lab, where the staff and researchers will continue doing what they do best: combining cutting edge research with game development and rapid experimentation.
More info about this can be found at the MIT News Office here:
http://web.mit.edu/newsoffice/2012/mit-game-lab-explores-the-potential-of-games-and-play.html
While there will no longer be any more news updates to this site, we will be updating our Read Me section with our research as it gets published and our Games and In The Press sections as our games continue to receive recognition.
You can follow along with us at our new website or through our Twitter (@MITGameLab) or Facebook.